---
Enfield Osteopath | Sports Massage | Physiotherapy
Caring, Experienced & Here to Help.
Choose your therapy.
To find out how we can help you, choose your therapy below.
---
---
The Enfield Osteopath. Osteopaths can help to relieve everyday aches and pains, alongside resolving muscular and skeletal…
Sports Massage in Enfield. Sports Massage & Remedial Soft Tissue Therapy can help to relieve everyday aches…
Enfield Physiotherapy Your Local Physiotherapist in Enfield Book Online Now Are you suffering from pain or injury?…
GD Osteopathy & Sports Massage
We're a group of experienced state registered osteopaths, sports massage therapists and physiotherapists who really care. The principle osteopath Glen Daniels, with his team of male and female practitioners, provide osteopathy, sports massage, sports taping, physiotherapy and exercise rehabilitation from our clinic based in Enfield, North London.
The practice aims to aid patients in unlocking their own healing potential. The benefits of seeing an osteopath, physiotherapist and massage therapist can help restore mobility, improve recovery and more importantly reduce pain. Glen and his team offer a dedicated, friendly and professional service.
Glen has been treating me for >4 years and he is wonderful. I have a slipped disc in my neck and ongoing problems associated with this and he is the only person who has made a difference (I went through a lot of local physios and osteos before I found Glen)…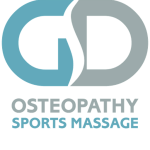 Gemma
Great experience. After being in bad discomfort and not being able to sleep for a few days and not being able to get an appointment at my normal chiropractor I decided to try somewhere else. My treatment was tailored for exactly what I needed. Highly recommend…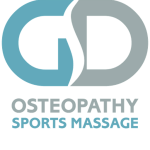 Alexa
Went to this place for the first time today due to and ongoing back problem and I definitely feel a difference already. I was seen by Mona who made me feel comfortable and also was very friendly. Will defo recommend this place to anyone…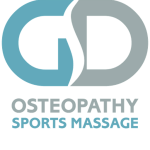 Kojo
Glen is a fantastic osteopath, he has helped me get through some of my hardest times when I have been suffering from pain and tightness in different areas of the body, we have used different techniques both his sports massage and osteopath treatments are world class!…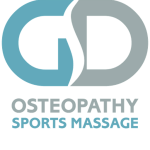 Tariq
Probably the best osteopath I've ever been treated by. I've been coming to my regular sessions at Glen's about 10 times a year for last two or three years and always had my back issues resolved and eventually stopped having any issues at all. Before knowing Glen my back…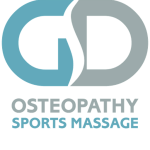 Lucas
I had my second treatment yesterday with Glen and what can I say, I feel great! I woke up today feeling refreshed and for the first time in a long time no aches or pains. Glen really listens to you and provides the right treatment… looking forward to my next session! Thanks again…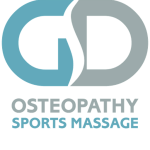 Petros
Check out our recent blog posts.
---
Tons of information, advice and FREE exercise plans.
---
Our principle osteopath is running the London Marathon 2022 for Look UK. On October 2nd 2022 Glen and his guide runner Pete will be running the 26.2…
Contact us
---
Get in touch to arrange your consultation. We are here to help.
---
Our Location
GD Osteopathy & Sports Massage, 61A Southbury Road, Enfield, EN1 1PJ,
Email: bookings@gdosteopathy.co.uk
Phone: 0800 612 6212