I fully recommend Ediz for sports massage. I've had sports massages in the past, however Ediz understands tissue work extensively and even gave me recovery advice when I am not training. If like me, you have contracted deep tissue, Ediz will be able to fully loosen everything.

Dean Roberts: August 29, 2023.
Why Choose us?
We are a multidisciplinary practice located in the heart of Enfield Town. Providing you with a range of health services with decades of experience. We have male and female practitioners, each with their own unique approach,
Flexible Appointments
24/7 online booking, we are open Monday to Saturday, with early morning, afternoon and late evening appointments available.
Experienced and knowledgeable Team.
Our team have many decades of experience between them. Be assured you're in safe and knowledgeable hands.
Convenience
Email and SMS appointment reminders,
Male and Female therapists,
All major credit/debit cards excepted.
Ready to take your next step?
Enfield Sports Massage
Sports massage has evolved to become a powerful and effective treatment that really works. Our experienced and knowledgeable therapists have years of experience in the industry. Helping everybody, from professional athletes, weekend warriors to couch potatoes.
Effective Treatment
Sports massage is a type of deep tissue massage that promotes blood flow and deep muscular relaxation. We use various techniques including; deep-tissue massage, trigger point therapy and stretching. You should experience reduced pain, improved circulation and increased mobility.
Recovery & Rehabilitation
Recovering from a triathlon, time-trial, marathon or need rehabilitation after an injury? Sports Massage can get you back to being your best.
---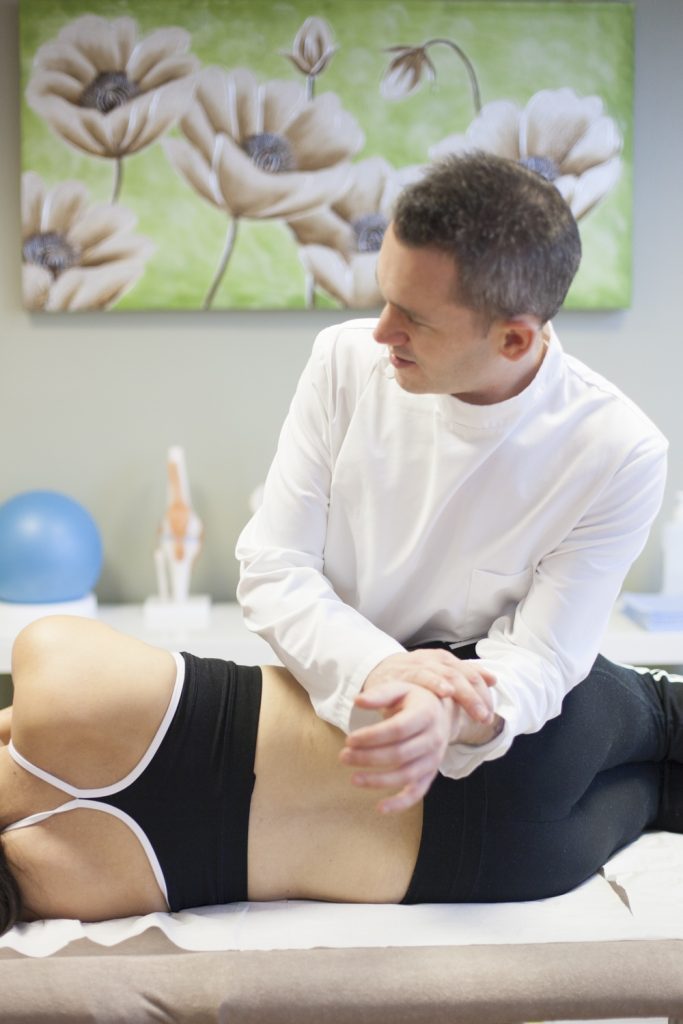 Optimise Life
Get your body in the best shape possible, so you can perform to your maximum potential. Use Sports Massage as you prepare for competition, or to aid your flexibility and mobility goals.
See what they're saying.
Our happy customers have a lot to say about our service!
I originally bought a consultation on Groupon in December 2013 and I am still going nearly 5 years later! Glen is brilliant and is always flexible (when possible) when I need a quick notice treatment. Has sorted my back out and sorted any sports injuries that I acquire!
Nick
FANTASTIC SERVICE…highly recommend!After being woken during the early hours with nasty shooting pains running up and down both my legs from my lower back, I made an appointment, at about 6am, online for the same day with GD.
Denise
My partner and I have both used Glen when doctors and hospitals couldn't help. The difference was amazing. Seriously I went from being unable to walk or sit to practically skipping out of his room. Incredible knowledge and knows his stuff. Highly recommended 5*
Pelin
Sports Massage
Revitalise your body with the magic of massage! Our professional therapists specialise in soothing deep tissue massages that go beyond the surface, melting away tension and knots in your muscles. Experience the blissful release of stress, improved flexibility, and reduced muscle soreness. Treat yourself to a rejuvenating massage session and discover the transformative power of relaxation. Your body deserves it!
Sports massage
Are you an active person who loves sports and physical activities? Sports massage can be a game-changer for you!
Sports massage is a special type of massage designed to help athletes and active individuals recover faster, prevent injuries, and enhance their performance. It's like a supercharged massage that specifically targets your muscles, joints, and soft tissues.
When you exercise or play sports, your muscles can get tight, knotted, or even injured. Sports massage uses techniques like deep tissue massage, stretching, and compression to release tension, increase blood flow, and promote healing. It's like giving your muscles a well-deserved treat!
The benefits of sports massage are amazing. It can help reduce muscle soreness after a tough workout, improve your flexibility and range of motion, and prevent those nagging injuries that can sideline you from your favorite activities. It's like having a secret weapon to keep you at the top of your game!
Not only that, sports massage can also help you relax and de-stress. It can melt away the tension in your body and leave you feeling refreshed and rejuvenated. It's like a mini-vacation for your muscles!
Whether you're a professional athlete, a weekend warrior, or simply someone who loves being active, sports massage can be incredibly beneficial. It's a way to take care of your body, prevent injuries, and optimize your performance.
So, if you want to recover faster, perform better, and keep doing what you love without pain or discomfort, give sports massage a try. Your body will thank you, and you'll be ready to conquer the world of sports!
Deep-Tissue Massage
Do you often experience tension or tightness in your muscles? Deep tissue massage can be the solution you've been looking for!
Deep tissue massage is a powerful and therapeutic massage technique that targets the deeper layers of your muscles and connective tissues. It's like a deep, revitalizing massage that goes beyond the surface to provide lasting relief.
If you have knots, muscle stiffness, or chronic pain, deep tissue massage can work wonders. It uses firm pressure and slow strokes to reach deep into your muscles, breaking up those tight knots and releasing built-up tension. It's like untangling a knot in a rope!
The benefits of deep tissue massage are incredible. It can help improve your flexibility, reduce muscle soreness, and alleviate chronic pain conditions like back pain or neck pain. It's like giving your muscles a reset button!
Not only does deep tissue massage target your muscles, but it can also have a positive impact on your overall well-being. It can promote relaxation, reduce stress, and even improve your sleep quality. It's like a soothing balm for your body and mind!
Whether you're an athlete, someone with a physically demanding job, or simply someone who wants to unwind and feel better, deep tissue massage can make a real difference in your life. It's a way to give your muscles the attention they deserve and restore balance to your body.
So, if you're ready to say goodbye to muscle tension, knots, and discomfort, give deep tissue massage a try. Your body will thank you, and you'll feel a new level of relaxation and rejuvenation. It's like giving yourself a well-deserved treat!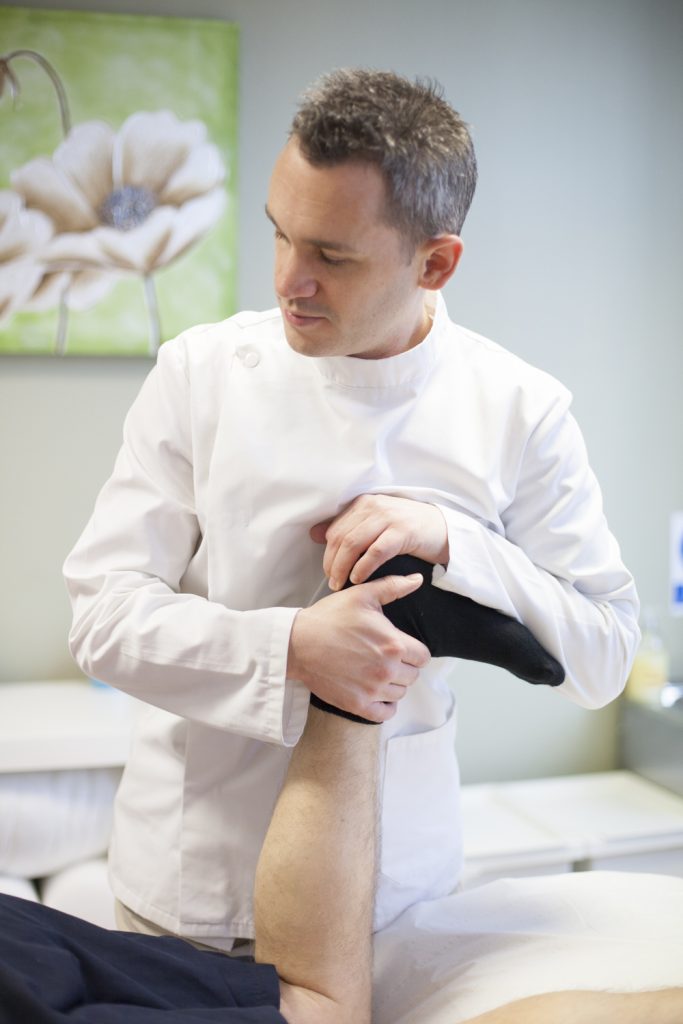 Sports Massage in Enfield
Sports Massage can help with.
Tension headache
Neck and back pain
Shoulder tension
Rotator cuff injury
Repetitive strain injury (RSI)
Hip pain
Iliotibial band (ITB) syndrome
Muscle strain
Knee pain
Shin splints
Tendinitis
Ankle sprain
Plantar fasciitis
Meet our team.
We're a talented group of dedicated individuals interested in health, sport and passionate about helping others.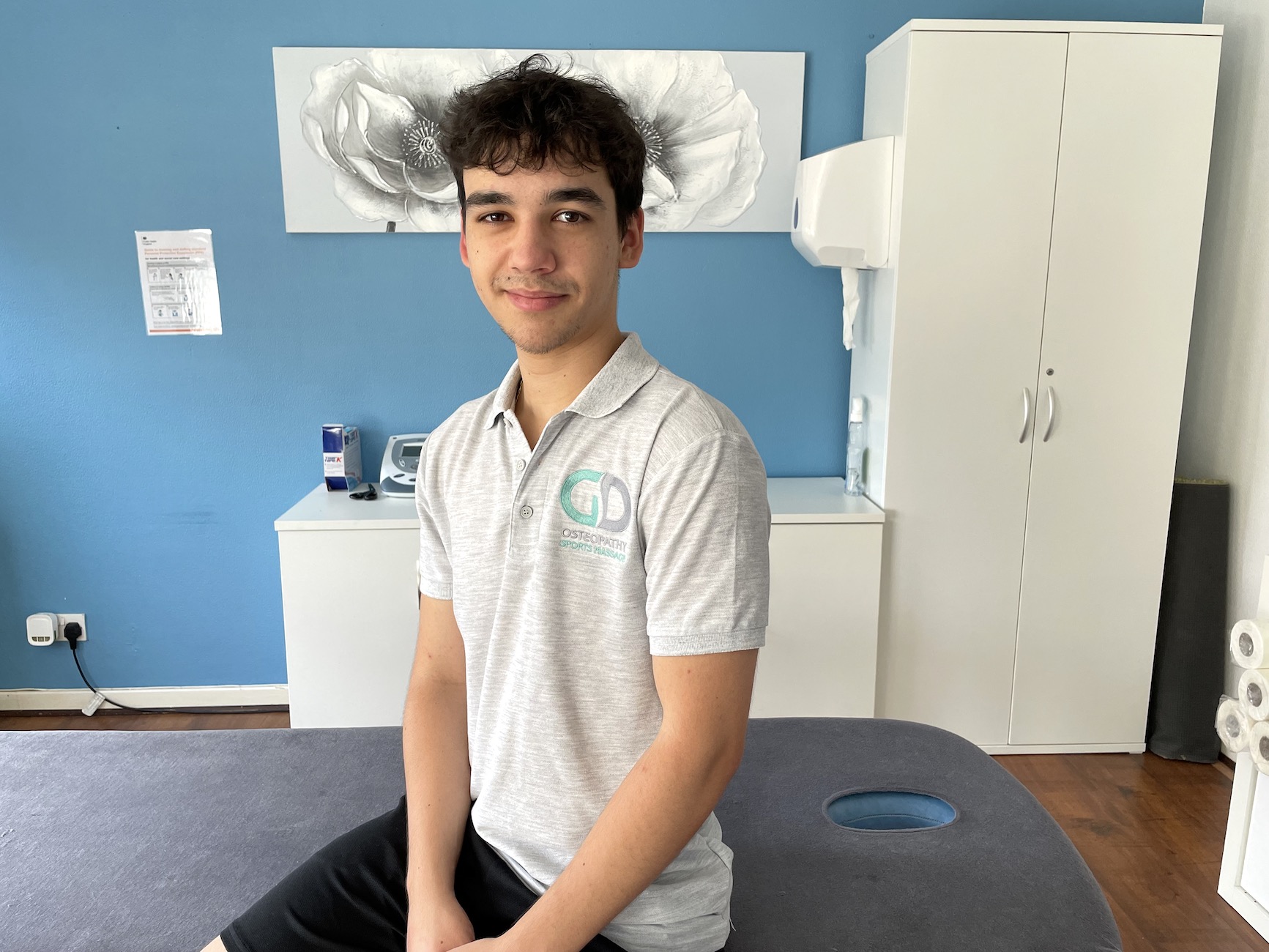 Ediz
Sports Massage Therapist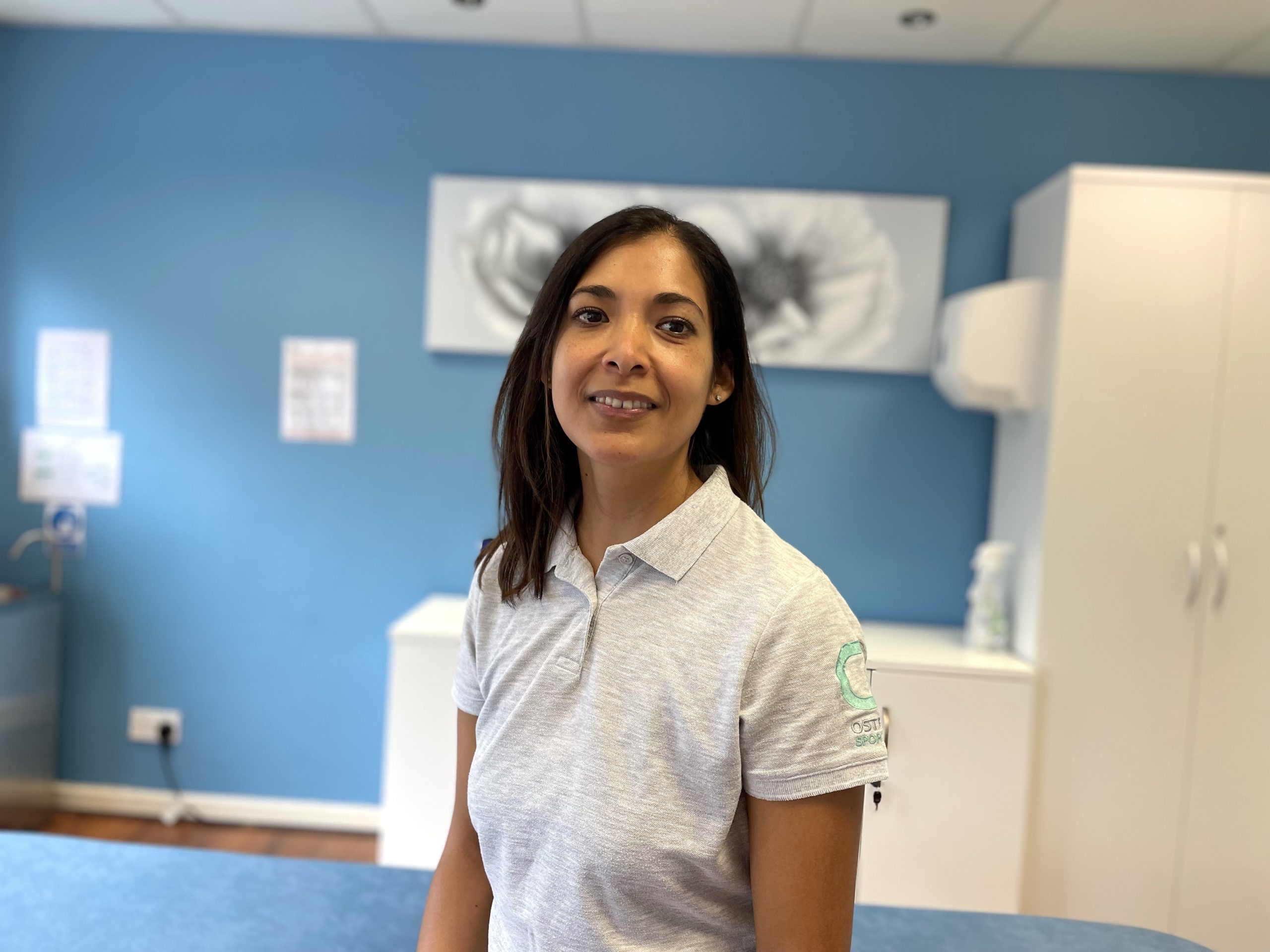 Jazmin
Sports Massage Therapist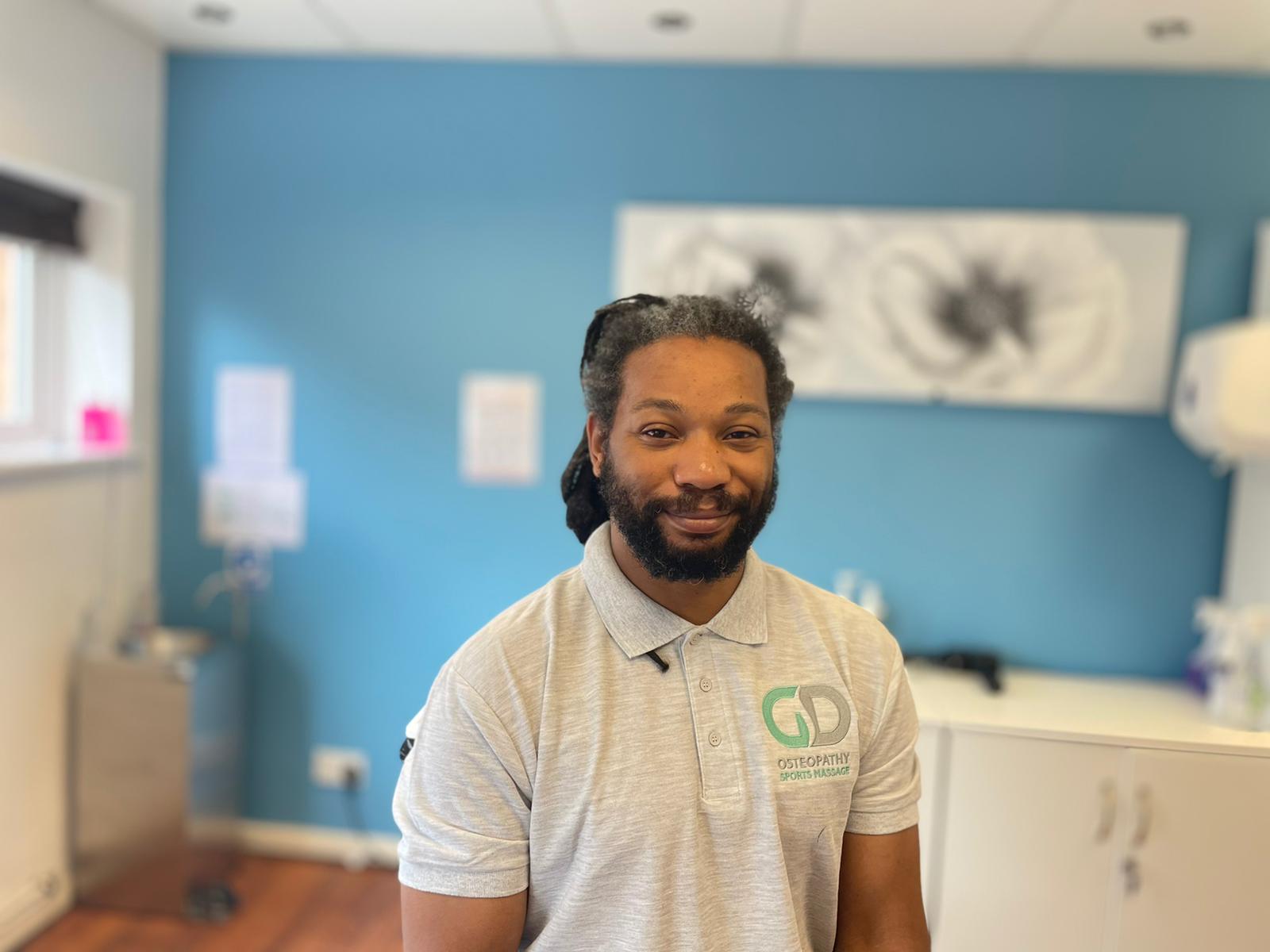 Richard
Sports Massage Therapist
Osteopath
Contact us
---
Get in touch,, we are here to help,
GD Osteopathy & Sports Massage
61A Southbury Road, Enfield, EN1 1PJ.

Phone: 0800 612 6212