Why Choose us?
We are a multidisciplinary practice located in the heart of Enfield Town. Providing you with a range of health services with decades of experience. We have male and female practitioners, each with their own unique approach,
Flexible Appointments
24/7 online booking, we are open Monday to Saturday, with early morning, afternoon and late evening appointments available.
Experienced and knowledgeable Team.
Our team have many decades of experience between them. Be assured you're in safe and knowledgeable hands.
Convenience
Email and SMS appointment reminders,
Male and Female therapists,
All major credit/debit cards excepted.
Enfield Sports Massage
Sports massage has evolved to become a powerful and effective treatment that really works. Our experienced and knowledgeable therapists have years of experience in the industry. Helping everybody, from professional athletes, weekend warriors to couch potatoes.
Effective Treatment
Sports massage is a type of deep tissue massage that promotes blood flow and deep muscular relaxation. We use various techniques including; deep-tissue massage, trigger point therapy and stretching. You should experience reduced pain, improved circulation and increased mobility.
Recovery & Rehabilitation
Recovering from a triathlon, time-trial, marathon or need rehabilitation after an injury? Sports Massage can get you back to being your best.
---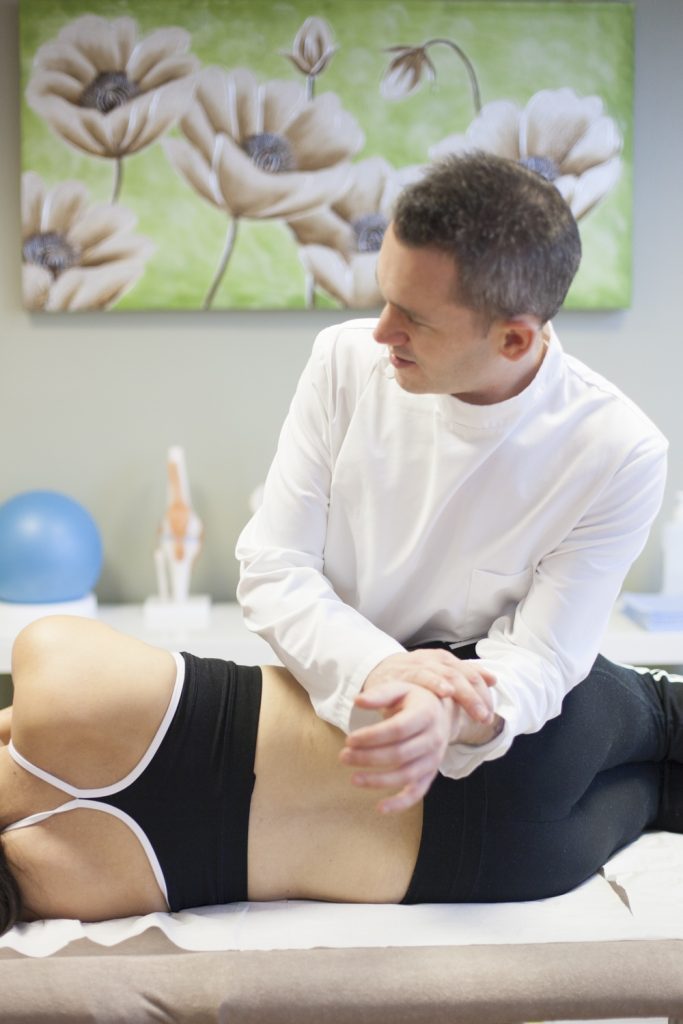 Optimise Life
Get your body in the best shape possible, so you can perform to your maximum potential. Use Sports Massage as you prepare for competition, or to aid your flexibility and mobility goals.
See what they're saying.
Our happy customers have a lot to say about our service!
I originally bought a consultation on Groupon in December 2013 and I am still going nearly 5 years later! Glen is brilliant and is always flexible (when possible) when I need a quick notice treatment. Has sorted my back out and sorted any sports injuries that I acquire!
Nick
FANTASTIC SERVICE…highly recommend!After being woken during the early hours with nasty shooting pains running up and down both my legs from my lower back, I made an appointment, at about 6am, online for the same day with GD.
Denise
My partner and I have both used Glen when doctors and hospitals couldn't help. The difference was amazing. Seriously I went from being unable to walk or sit to practically skipping out of his room. Incredible knowledge and knows his stuff. Highly recommended 5*
Pelin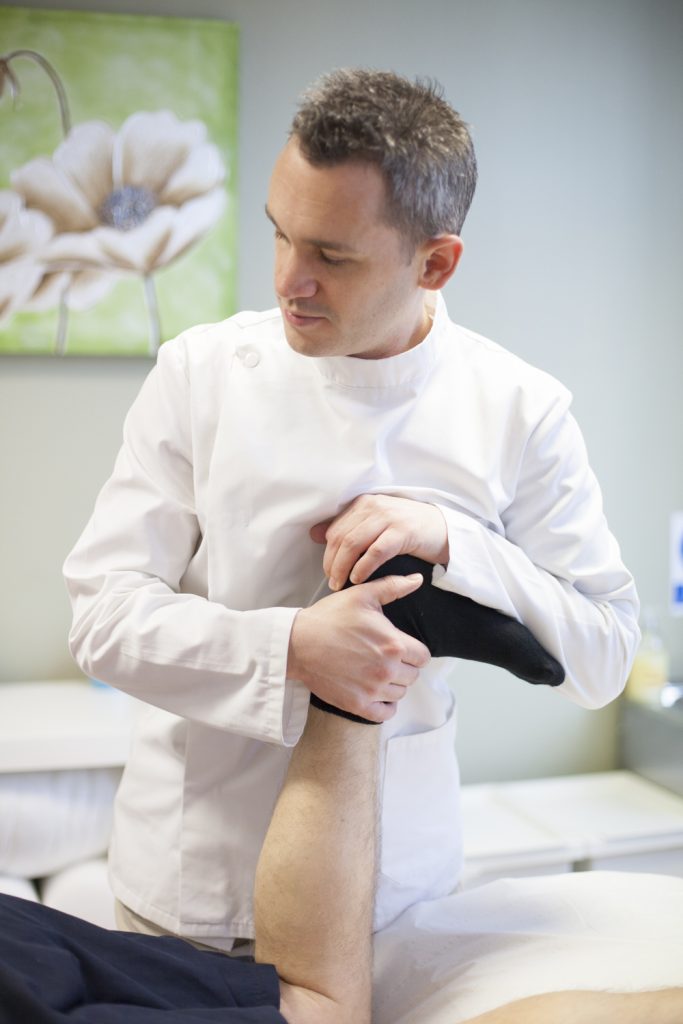 Sports Massage in Enfield
Sports Massage can help with.
Tension headache
Neck and back pain
Shoulder tension
Rotator cuff injury
Repetitive strain injury (RSI)
Hip pain
Iliotibial band (ITB) syndrome
Muscle strain
Knee pain
Shin splints
Tendinitis
Ankle sprain
Plantar fasciitis
Meet our team.
We're a talented group of dedicated individuals interested in health, sport and passionate about helping others.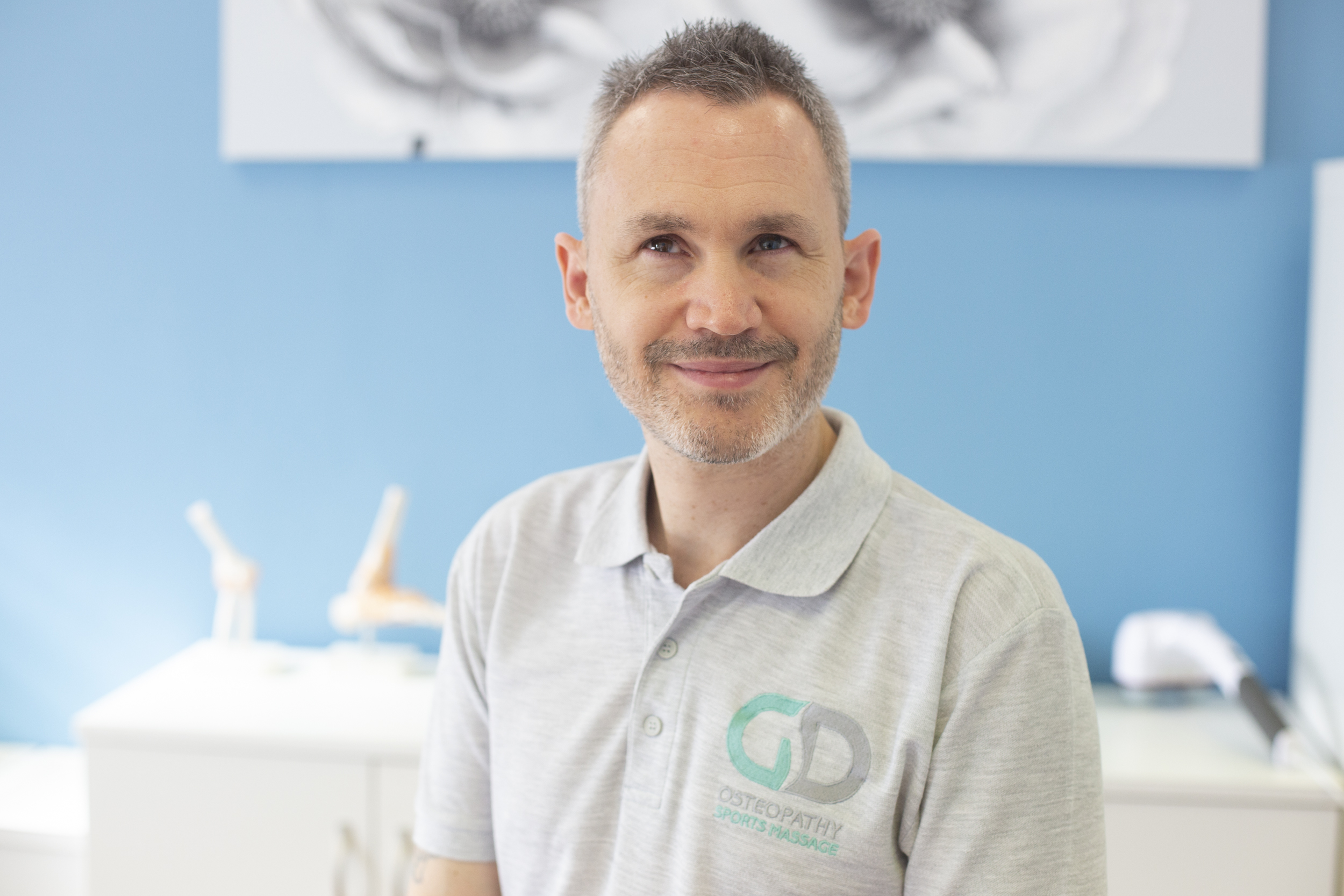 Glen
Sports Massage Therapist
Osteopath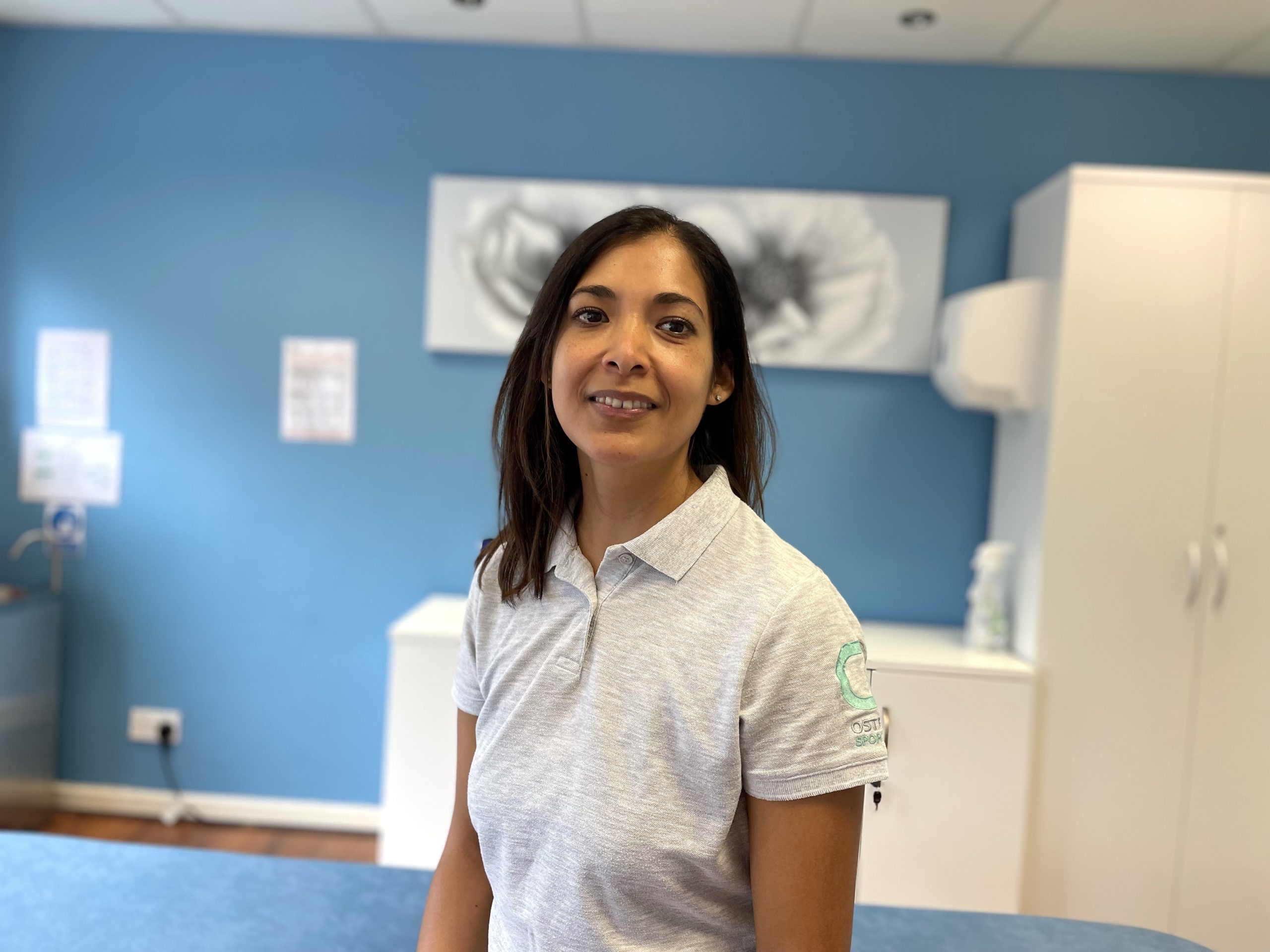 Jazmin
Sports Massage Therapist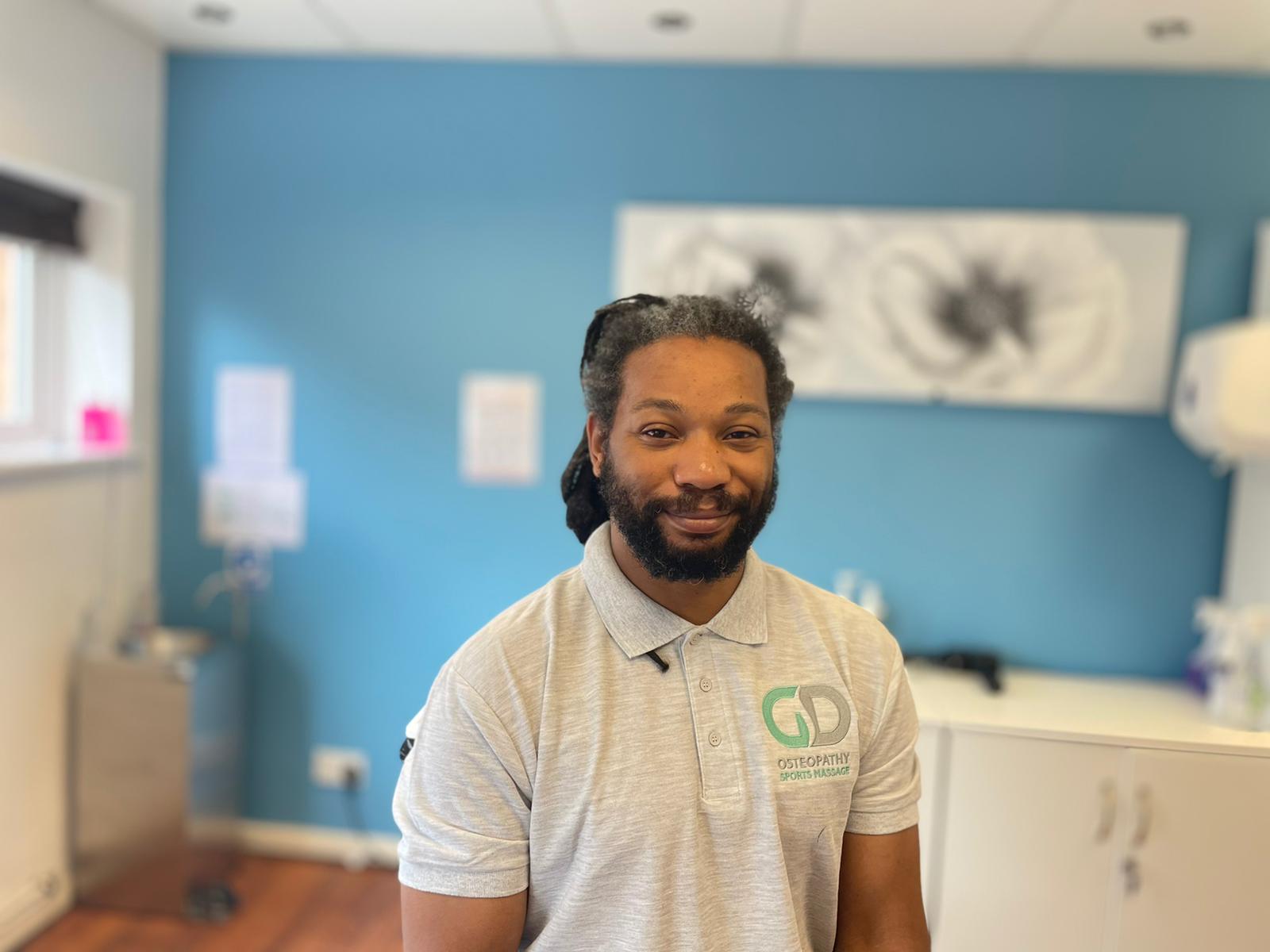 Richard
Sports Massage Therapist
Osteopath
Contact us
---
Get in touch,, we are here to help,
---
GD Osteopathy & Sports Massage
61A Southbury Road, Enfield, EN1 1PJ.

Phone: 0800 612 6212