Cranial Osteopath In Enfield
Temporarily unavailable, check back soon.
What is Cranial Osteopathy?
Cranial Osteopathy is a very gentle speciality within the field of Osteopathy. It is particularly useful for the treatment of babies and children. Cranial osteopaths apply a very gentle and subtle treatment, which aims to promote the release of stresses and tensions throughout the body.
Cranial Osteopathy works with what is known as the involuntary mechanism. The osteopath helps to restore a calming balance to the bodies natural biorhythms by the use of gentle massage and pressure to the cranial bones.
Although gentle, cranial osteopathy can be very effective and may be used in a wide range of conditions for people of all ages.
More information about cranial osteopathy can be found at the Sutherland Cranial Osteopathy website.
---
What is the Involuntary Motion?
The Involuntary Mechanism is a rhythmical pulse that can be felt by a cranial osteopath, it is present in all tissues throughout the body. This mechanism is very subtle and can take many years of training before an osteopath becomes adept at palpating it.
This motion was first discovered by Dr. William Sutherland in the early 1900's and was confirmed in a number of scientific studies in the 1960's and '1970's. Stresses and tensions within the body can disrupt the involuntary mechanism .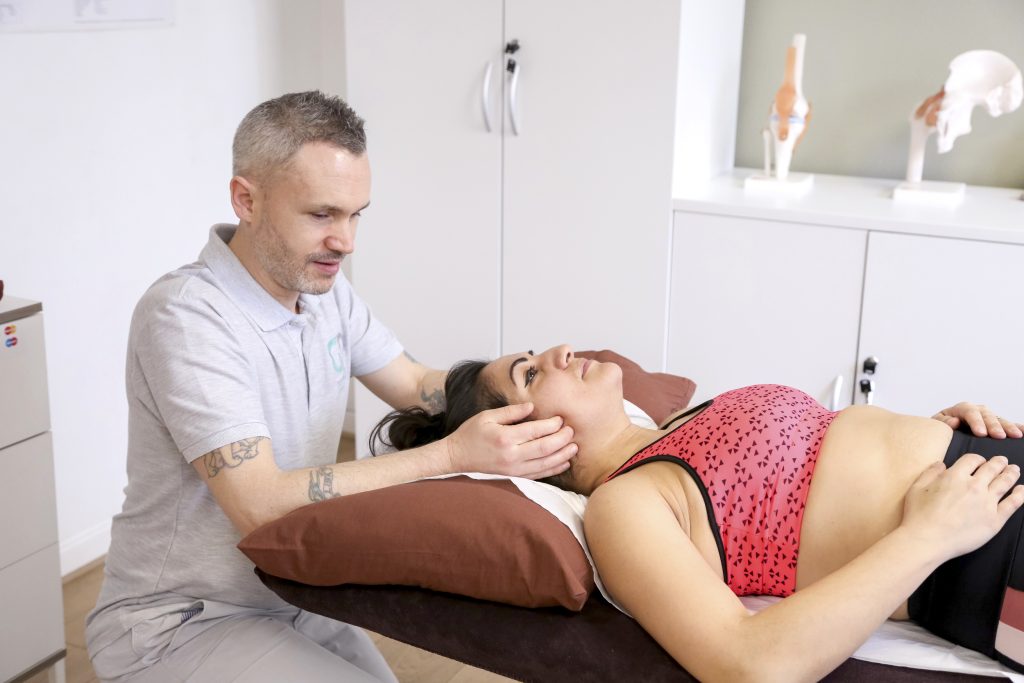 Accumulation of stress in the body
Over time we all experience physical or emotional stress, as a result our tissues tend to get tight. Sometimes our bodies are able to self manage and reduce this tension, while sometimes the tensions may be held in the body and can restrict its movement. As time goes by, the body may find it more and more difficult to cope with accumulated stresses and eventually symptoms may develop.
What can cranial osteopaths treat?
Cranial osteopathy aims to be holistic and to treat the whole person not just a symptom. As such a wide range of situations may benefit from treatment. As previously mentioned, the reduction of stresses and tensions are a main focus. In a research study into the effects of cranial osteopathic treatment on babies, some parents perceived the following changes in their children:
improved sleep,
reduced colicky crying,
increased happy spells.
less unsettled,
less irritable behaviour.