The medical professions understanding has moved forward considerably over the past few years. GP's, orthopedic surgeons and osteopaths should move away from the concept of "wear and tear" and "joint degeneration" and onto a more patient centered holistic view.
What is Osteoarthritis?
The National Institute for Health and Clinical Excellence (NICE) guidance defines osteoarthritis as "joint pain accompanied by varying degrees of functional limitation and reduced quality of life". Osteoarthritis is a syndrome and not a disease defined by the degenerative changes in the joint. Osteoarthritis affects all the tissues of a joint; the cartilage, bone, joint capsule, synovium, ligaments and muscles. The cause is not limited to wearing out of the cartilage and it is not a one-way process that will get worse with time.
Our joints are made up of living tissues – all having the potential for repair by the creation of new tissue. The damage to the cartilage or bone may not be totally reversible, but the body has the ability to maintain pain free function by altering structure. Osteoarthritis is often described as 'wear and tear' but this is not an accurate representation of the condition. It is a cellular and chemically active process in response to insults to the tissues of the joint. A better representation of the development of osteoarthritis is 'tear, flare and repair':
Tear – represents possible causative factors such as overuse, obesity, injury or malalignment
Flare – the inflammatory reaction; responsible for pain, redness, swelling and heat
Repair – the repair processes of joint tissues
If the 'repair' is poor and/or the 'tear' is on-going, osteoarthritis with chronic pain and disability can begin.
Seven Myths about Osteoarthritis!
With this new knowledge, we can now remove some of the myths surrounding osteoarthritis.
Osteoarthritis can be treated
You can and should exercise with osteoarthrtiis
Osteoarthritis is not a inevitable part or aging
Osteoarthritis is not wear and tear
Pain will not necessarily get worse and it may go compleetly
Osteoarthritis will not spread
Osteoarthritis may not result in surgery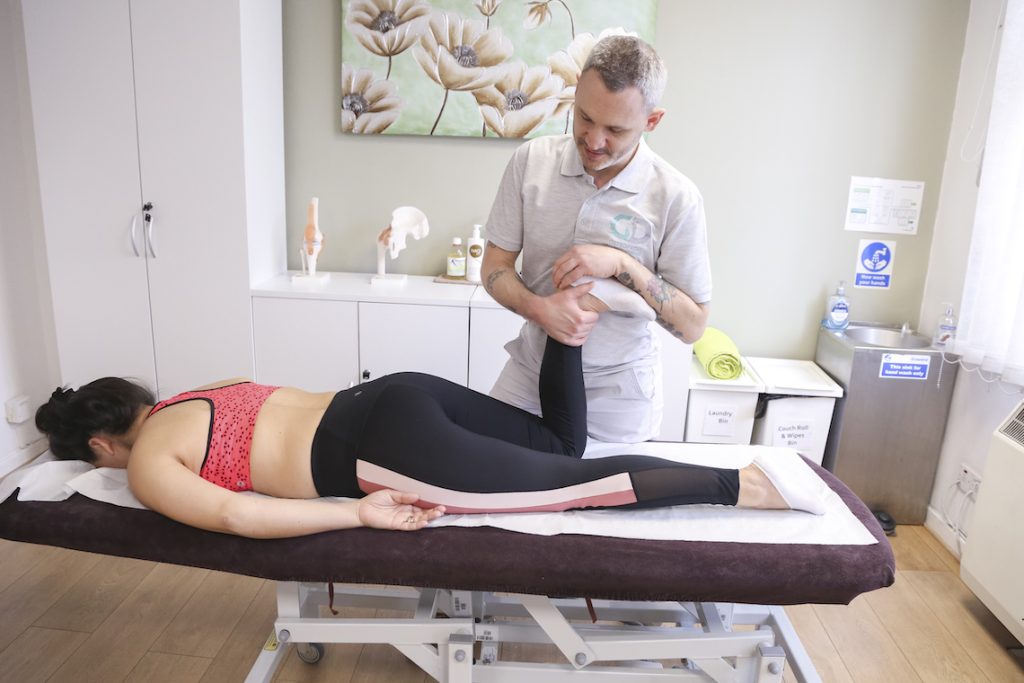 How is Osteoarthritis Diagnosed?
The diagnosis of osteoarthritis will be considered in anyone with foot, knee, hip or hand pain with the following characteristics:
Aged 45 years or over
Joint pain lasting 3 months or more, that is worse with use
Morning stiffness lasting less than half an hour
*adopted from National Collaborating Centre for Chronic Conditions. Osteoarthritis: national clinical guideline for care and management in adults. London: Royal College of Physicians; 2008
The modern view is that osteoarthritis should be diagnosed clinically, through an appropriate case history and examination. Degenerative disease of joints is a common x-ray finding in older people, even when pain is nonexistent. Patients may have:
Osteoarthritic symptoms without observable x-ray findings
Severe radiological findings with minimal or no symptoms
Severe arthritic pain with minimal x-ray findings
Therefore healthcare professionals such as GP's and osteopaths should be guided by the patients symptoms, case history and physical examination and not x-ray findings.
Advice and Treatment for People with Osteoarthritis
Losing weight may help reduce disability but not pain. It has been shown that increased body weight increases the risk of osteoarthritis . However the risk increases in non-weight baring joints such as those in the hand.
Keeping active with gentle exercise such as walking, yoga and swimming is recommended
Topical NSAIDs
Recently topical capsaicin has been recommended for knee and hand osteoarthritis . Capsaicin is derived from chilli peppers and acts as a counter-irritant and reduces nerve sensitivity.
Glucosamine sulphate at 1500 mg/day
Chondroitin
Devil Claw
Osteopathic healthcare – The focus of treatment will be:

Reduce wear by assessing and managing any bio mechanical, lifestyle or dietary influences
Reduce flare and increase repair by managing the local immune response; by promoting blood supply, improving lymphatic and venous drainage, reducing muscle tension and improving joint function.